Repair and Maintenance Consumables
We provide consumables to protect against Abrasion, Impact, Corrosion, High-Temperature Wear and any combinations of these. As well as Maintenance and Fabrication consumables
FREE

Loctite Ceramic Shield!
Loctite SF-7900 Ceramic Shield is an innovative aerosol spray to protect your welding tips, shrouds and jigs. In less than 2 minutes, for less than $1 cost, you can protect your welding equipment from weld buildup for an entire shift.
Every wire purchase over $500 will come with a free can of Loctite SF-7900 until the end of OCTOBER 2020 (valued at $42). Once you try it, we promise you won't stop! We know, because we use it ourselves.
Alloys International have proven history of over 40 years of supplying consumables and technical support to the welding industry in Australia. We are renowned for our welding expertise and the range of consumables we carry, catering for all fields of the welding and maintenance industries. Specialities include welding of difficult and unknown materials, hard facing and wear resistant materials, submerged arc and strip cladding consumables, cladding of exotic materials.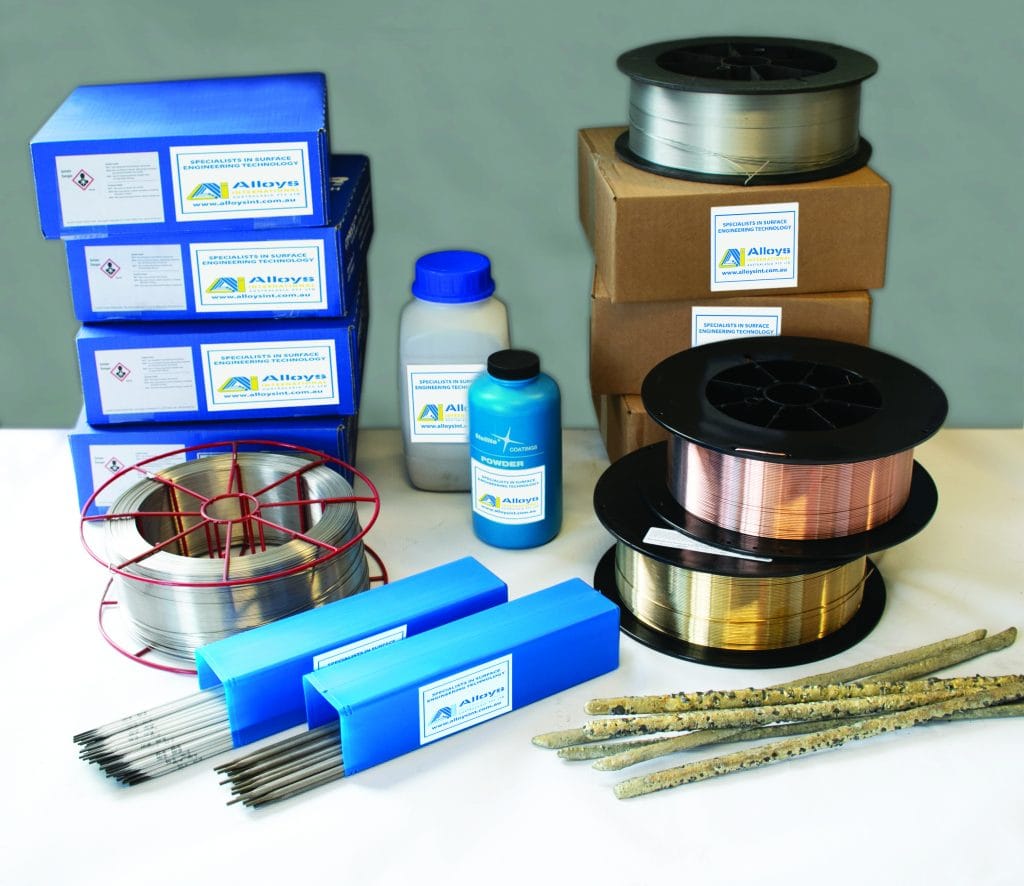 Alloys International Supply Welding Consumables For:
♦ MIG Welding
♦ Open-Arc Welding
♦ Stick Welding
♦ TIG Welding
♦ Submerged-Arc Welding
♦ Electro-Slag Strip Cladding
♦ Plasma-Transferred-Arc (PTA) Welding
♦ HVOF Thermal Spray
♦ Arc-Spray
Our Range Of Consumables include:
Maintenance Consumables
Low-hydrogen electrodes
Alloys for dirty/dissimilar steel 
Cast-iron
Stainless and Duplex
Aluminium & Titanium
Hardfacing Consumables
High-alloy iron-based hardfacing
Chrome carbide
Tungsten-carbide hardfacing
Vanadium
Cobalt & Nickel-based (Stellite, Hastelloy equiv.)
Consumables to protect against:
Abrasion
Impact
Corrosion
High-temperature wear
And any combinations of these